Image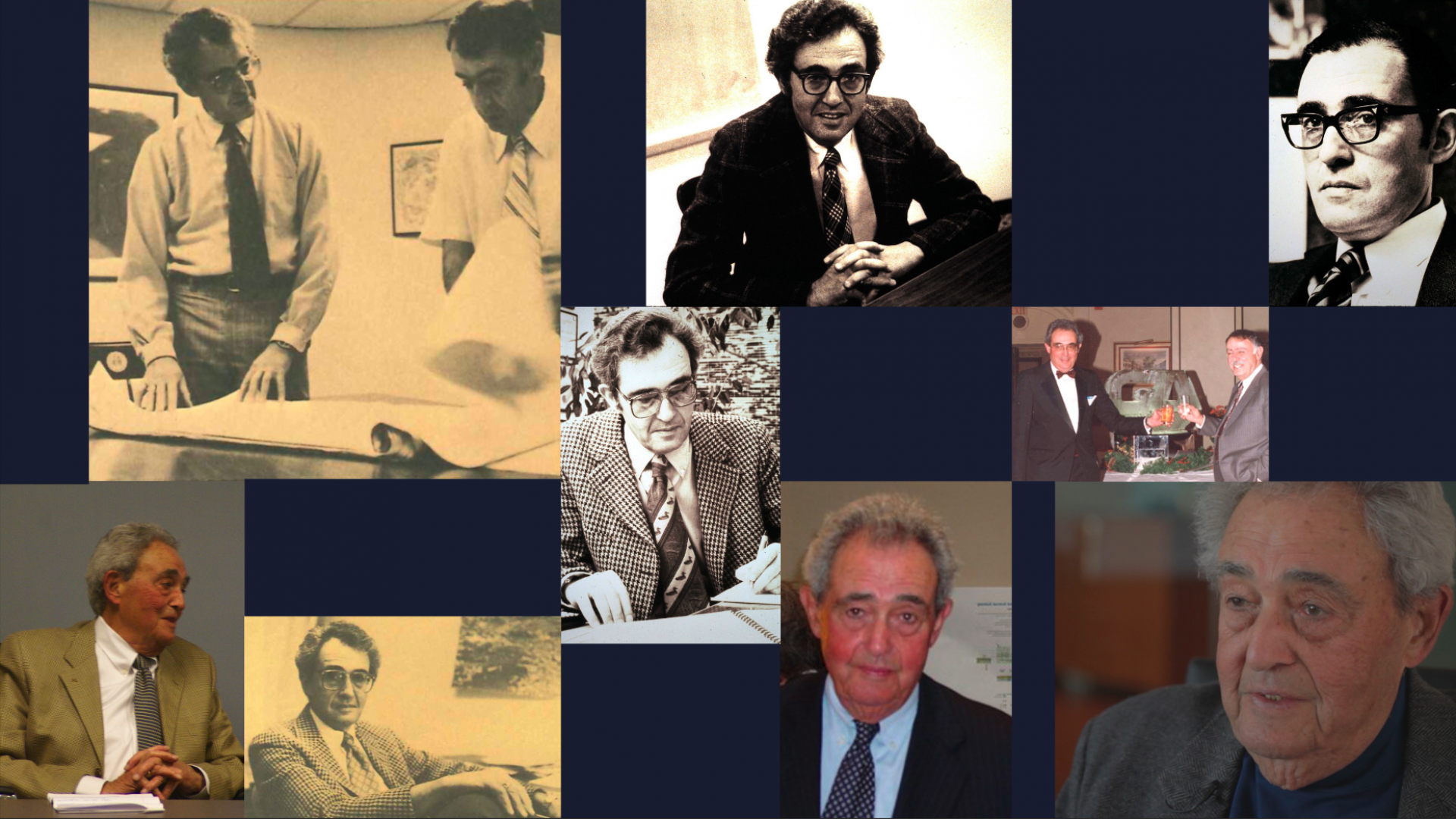 All of us at GZA are saddened by the passing of our co-founder, Donald T. Goldberg.
His contributions and legacy are reflected in the values of the company he built and the leadership he provided to the industry he loved. President and CEO Patrick Sheehan reflects on Don's legacy.
"It would be difficult to discuss the history of the geoenvironmental consulting industry without mentioning Donald Goldberg.  At a time when there were few geotechnical engineering firms, Don, with his partner Bill Zoino, started a consultancy based on the beliefs that if you provide quality engineering services, operate with integrity, and create a collegial environment where you care for your employees, and they feel empowered to develop innovative solutions for their clients, the firm would be successful. They were right.
Under Don's leadership, GZA became a leader in not only geotechnical engineering, but also site investigation and remediation, and geoenvironmental instrumentation, and he and his team grew the Boston-based company into a nationally recognized firm.  As a geotechnical engineering practitioner, he was involved with some of the highest profile transportation, infrastructure, and building projects in New England.  As a contributor to the engineering community, he was involved in the initial formation of what would become the GeoProfessional Business Association (GBA), past president of the American Council of Engineering Consultants – Massachusetts (ACEC-MA), and past Board member for the Boston Society of Civil Engineers (BSCE).
GZA's Core Values – operating with integrity, embracing challenges, providing opportunities for all, caring for our communities, and supporting employee ownership – were instilled in the firm by our co-founders 56 years go, and were reflected in how Don led his life. We thank Don for co-founding such a great firm and leaving us a legacy we're proud to continue."
 Patrick Sheehan, President and CEO
Company History
With its first office in Cambridge, Massachusetts, GZA maintained a steady growth in geotechnical engineering through the mid-1970s, expanding across New England and into New York.
During the 1980s, the firm's environmental business grew along with the rest of the environmental services industry, eventually accounting for nearly two-thirds of the company's total business. In 1986, GZA launched subsidiaries to deliver environmental remediation and specialty drilling services.
In 1989, GZA's partners decided to take the company public. For more than a decade, the firm's shares traded publicly, and we expanded professionally and geographically during this period.
By 2000, senior management and employees determined GZA's best strategy for superior client service and long-term company success would be to return to private ownership, with a sharper professional focus. GZA successfully converted to an employee-owned, privately held consulting firm.
Today, GZA provides services in five core areas: geotechnical, environmental, ecological, water and construction management. With a staff of more than 700 people in 31 offices in the New England, Mid-Atlantic, and Midwest regions of the United States, over the last five decades we have completed more than 100,000 projects for a wide array of public and private clients.
Because there is a free flow of information and support among our employees and offices, we can provide every client with access to our extensive knowledge and experience base regardless of project location. Quite simply, the collective knowledge of the entire company is available to each client on every project for an experience that is uniquely GZA.
We believe our clients trust our people because of their honesty and commitment to excellence. Clients know - expect - that we will deliver innovative and practical solutions that help them succeed regardless of the size or complexity of their challenges. And they know that GZA helps reduce their project risks and strives to deliver excellent results and value through analysis of each project's entire life cycle.
It is why we are known for excellence, built on trust.