Insights
For Earth Day, A Look At How GZA Gives Back
At GZA, one of our Core Values is that we care for the communities we live and work in, both in the work that we do and in volunteering. For Earth Day, we're letting the GZA team take the stage and tell us, in their own words, about how they give back to community and planet alike.
 
Marlee Najimy-Winnick (Project Manager, Trumbull, CT) ... ​"We had 36 people show up (including GZA employees, clients, and family members) on Saturday, September 20th, for the Source to Sea cleanup at Glastonbury Boathouse.  We cleaned up via shore, kayak and canoe the garbage along the Connecticut River in Glastonbury.  It was very successful and lots of fun on what turned out to be gorgeous day!"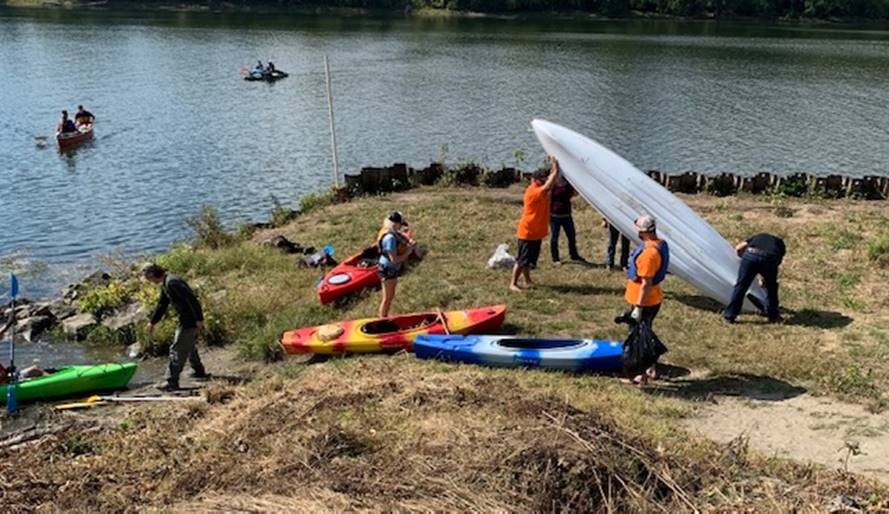 Christopher Frey (Senior Project Manager, Glastonbury, CT) … "GZA Glastonbury Green Team (Ruth Kennedy, Anthony Trani and myself, Marlee, Chris Mayne and others) have been volunteering our time with the Salmon River Watershed Partnership, a cooperative organization supported by 10 municipal Towns, including Glastonbury, in which the watershed is located, leading groups in various projects over the last 5 or 6 years, including  River Benthic Invertebrate water quality surveys, summer season tributary water quality monitoring efforts with her and, independently, have been working with SRWP Coordinator Pat Young in participating in a program with SWRP and CTDEEP in deploying and monitoring data loggers used collecting data related to potential salt water intrusion at several tributary streams within the Salmon River watershed.  GZA initiated the program in 2016 using money to purchase 4 loggers awarded through a GZA Shareholder's Grant. The program has since expanded and, currently, we are monitoring 10 data loggers within the watershed."
Jay Womack (Senior Project Manager, Chicago, IL) … "We held our 10th annual Wine, Cheese, and Trees fundraiser this year.  The Natural Resources Committee and the Geneva Park District Foundation teamed up and raised over $30,000.  Proceeds are used to plant trees in Geneva.  All people involved are volunteers, we did everything after work hours, held the event on a Saturday night, and had over 100 people on zoom for the event.
I'm also been the site steward for the Fabyan Preserve since 2012. We've cleared 40 of 200 acres, have logged nearly 8,000 hours, and it is all done by volunteers on Saturdays. Our volunteers brought a can or 24 of soup every work day for three months; I delivered 193 pounds of soup to the Illinois Food Bank in December".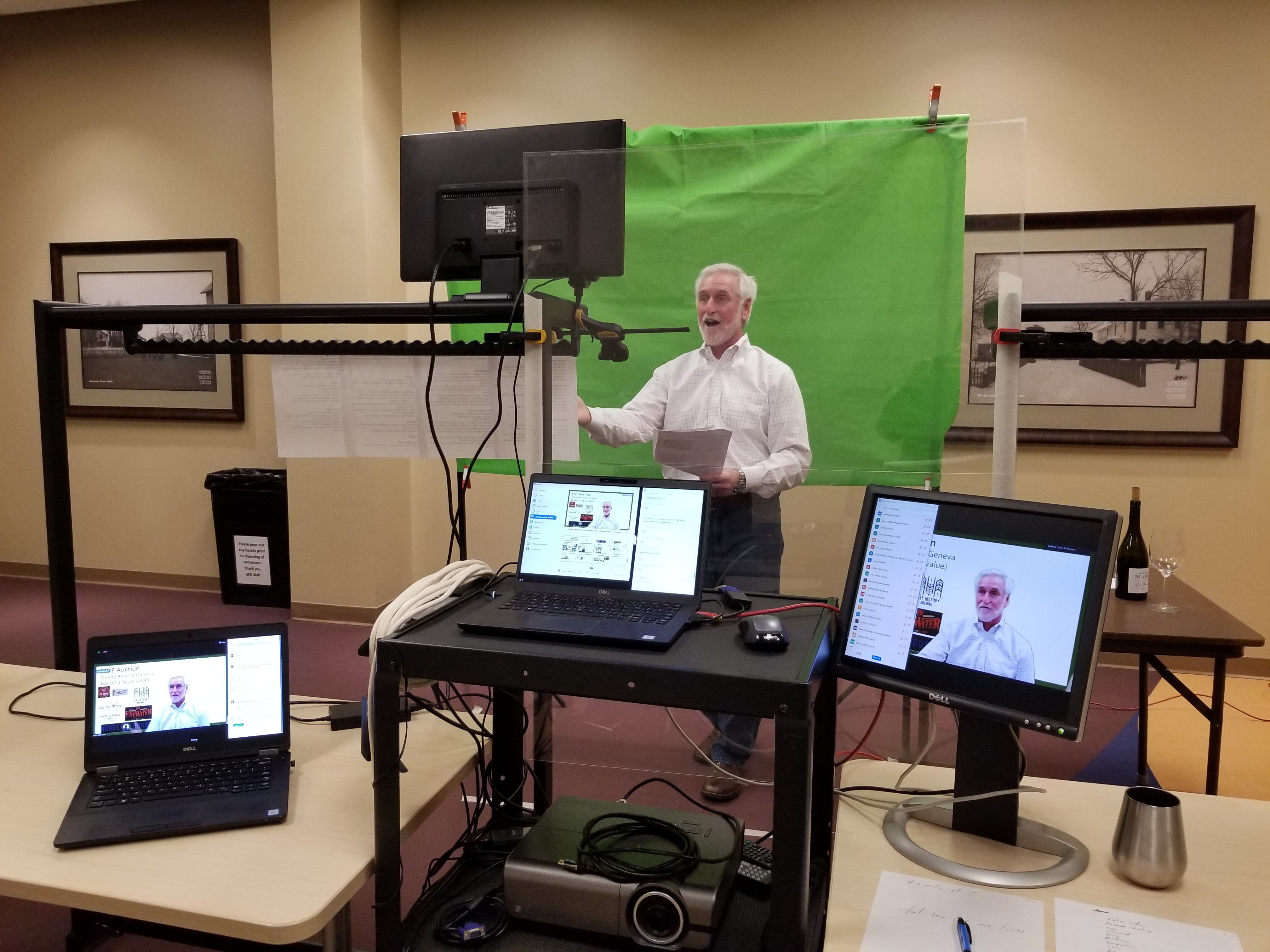 Blaine Rothauser

(Senior Technical Specialist, Fairfield, NJ) … 

​

"I regularly lead a group of folks on an amphibian crossing up in Hamburg NJ, where we help local amphibians cross the road."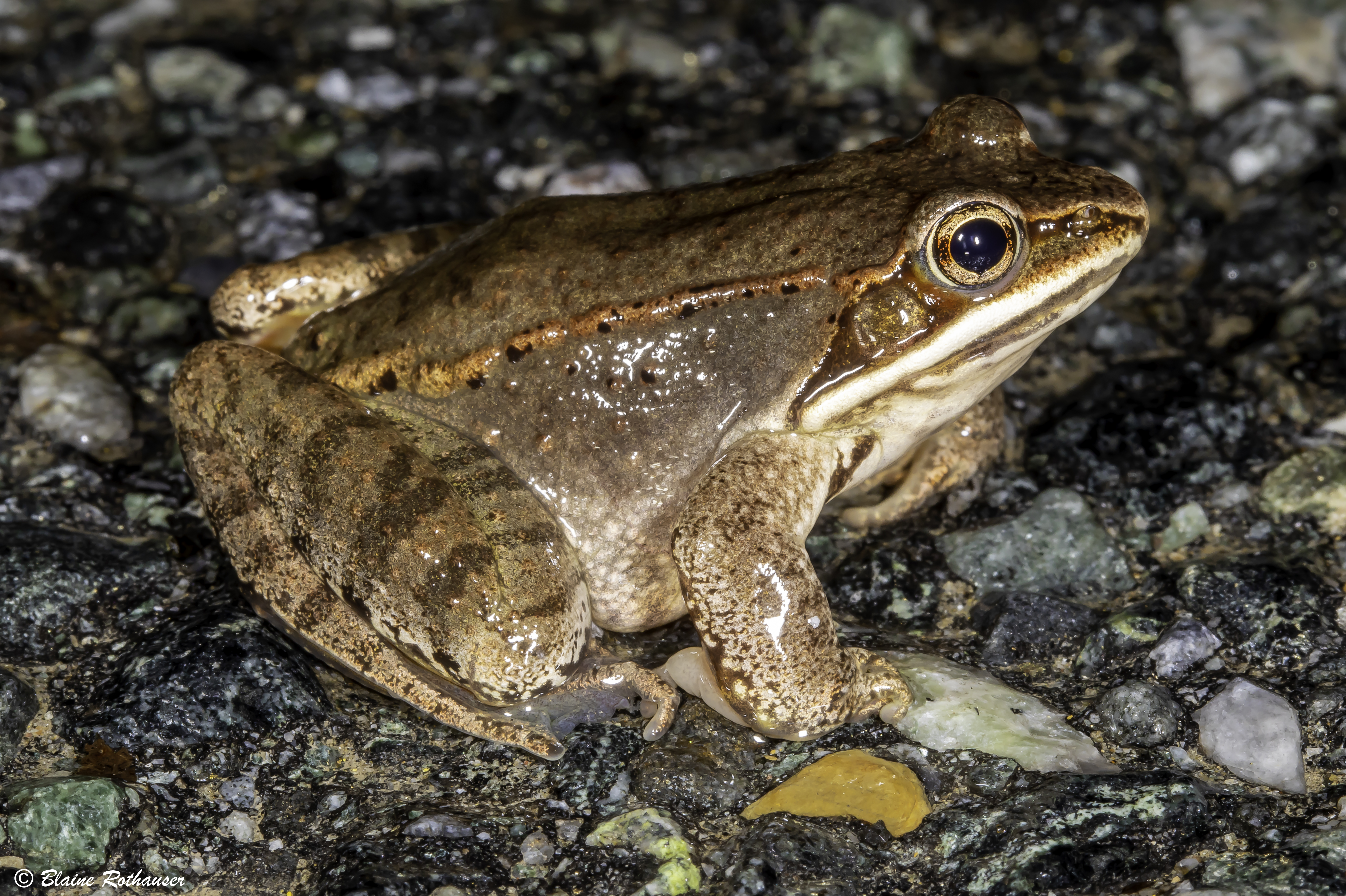 Ian Gaudreau (Assistant Project Manager, Bedford, NH) … "The trash pickup day was a big success. To our surprise, we identified specific items, such as GZA proposals and Keurig K-Cups that come from our office scattered throughout the woods. Everyone agreed that the impact is meaningful when it comes right from your own backyard. Greg, Ron, Andrew F, Jenny, Karen, Shirley, Nyssa, Peter, and myself all participated. We filled about 5 full contractor bags full of waste and the view back there is much better. We should try to keep the lids down on both dumpsters to prevent any blowout."
Stephanie Turkot (Assistant Project Manager, Fairfield, NJ) … "Every year, I'm part of the Kiwanis Club of Denville's Shred Event, where we work with a local vendor to collect donations in exchange for shredding and recycling documents. The money goes to outdoor spaces for kids, and it's paper recycling for a good cause!"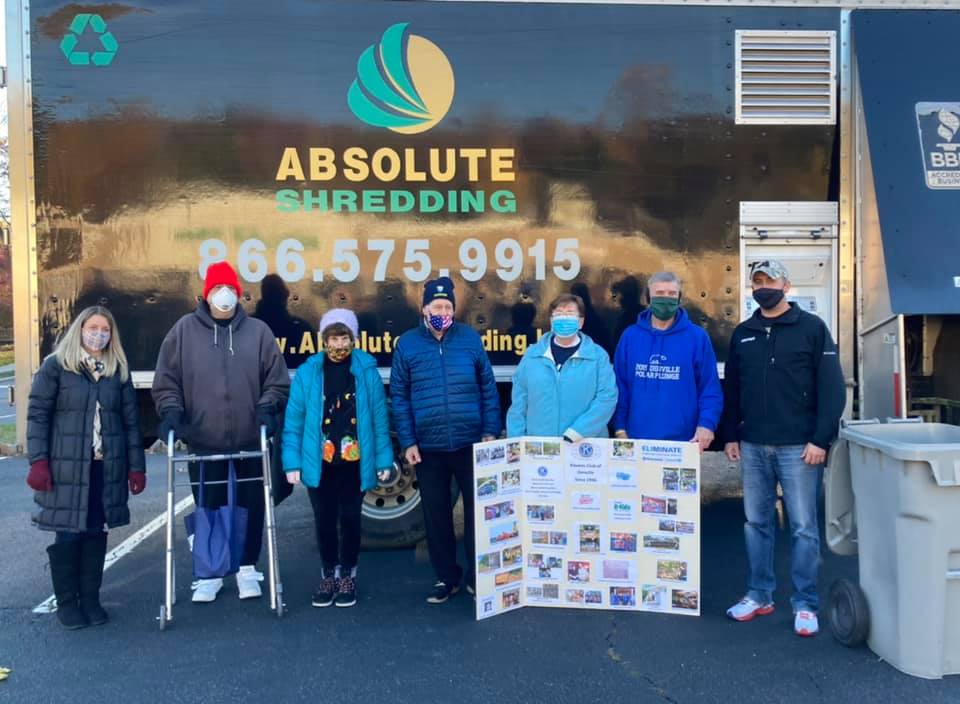 Jeremy Reynolds (Associate Principal, Chicago, IL) … "I'm Chairman of Village of Northbrook's Environmental Quality Commission (EQC). I've been a member for at least 12 years and Chair for at least 8. We meet monthly, over Zoom at the moment, with a Village Staff Liaison and a Village Staff Intern. Here are some of the things we do:
Our group drives sustainability initiatives in the Village with a big focus on education of residents, with ongoing outreach events about pollinators, rain gardens, pesticides, and more.
We developed various programs, such as Village-subsidized rain barrels; cost-sharing for installation of rain gardens, bioswales, and a Green Awards Program for both businesses and residents

Members started the Northbrook Community Garden on Village owned property (established a 501c3 in order to accept use of property at $1/year), which expanded to three gardens with requirements for donation of labor to maintain gardens and produce to donate to our local food pantry.

We coordinated with Village to be engaged during the Master Stormwater Plan with the Stormwater Commission in order to have sustainable design considerations be a part of every project being contemplated and include such design as the project would allow as applicable."

 
Lisa LaFerriere (Supervising Administrative Assistant) … ​"Each year, the Providence office hosts and volunteers a litter clean-up along Harris Avenue as part of the Keep Blackstone Valley Beautiful initiative. Last year the oddest item we found was an entire bench seat from a car!"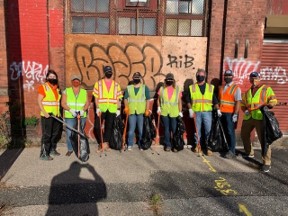 Michael Morris (Associate Principal, Fairfield, NJ) … "I'm Vice Chair for the Ramsey Environmental Commission. 4/24 is our annual cleanup day, and I help with a good part of coordination. We usually get 80 or so volunteers to cleanup areas throughout the township."
Rachel Libriani (Sustainability Analyst, Livonia, MI) ... "A group of employees from the GZA Livonia office and their families will be celebrating Earth Day on April 24th by participating in a spring cleanup in Detroit, Michigan.  This cleanup will be supporting the Detroit River Coalition on a joint mission to protect, preserve and celebrate the Detroit River."  
Matthew Mackey (Scientist, Chicago) ... "GZA Oak Brook's Community Outreach Committee recently started planning an ID-a-Thon within our office as part of iNaturalist's City Nature Challenge.  The City Nature Challenge is an annual, competitive bio-blitz between metropolitan areas across the world.  During the Challenge, participants photograph, identify, and upload species occurrences to iNaturalist during a specified period.  GZA Oak Brook will have a hand in representing the Chicago Region in front of the world-wide iNaturalist Community, and will be soliciting pledges on a per-species basis, with proceeds being donated to the Northern Illinois Food Bank.  The City Nature Challenge is scheduled for April 30th to May 3rd, and GZA Oak Brook is planning socially distant meetings at various sites across Chicagoland on Saturday, May 1st as a way to get the whole team involved in a great cause."
Mary Hall (Senior Principal, Staff Development) ...  "Metro-Boston Employees joined hundreds of other volunteers on Saturday, April 17th to help clean up Neponset River, which runs from Foxborough to Boston in eastern Massachusetts.  It was a cold, wet day - but, that didn't slow the clean-up.  Seen in the photo below are before and after photos taken within the area GZA worked in Quincy, Massachusetts.  GZA was also a corporate sponsor of the event which was organized by the Neponset River Watershed Association."
Chad Cox (Senior Principal, Metro-Boston, MA) / Brad Roberts (Senior Principal, Contractor Services) ... "To celebrate Earth Day in Norwood, we planted a tree (or two) in a location around the office.  The value of suburban trees is well known... with trees providing carbon capture, shade, habitat, water retention, and other important functions.  This was an all-hands (Metro-Boston, Contractor Services Corporate) event."
Helen Fallon (Senior Marketing Communications Specialist, Fairfield, NJ) … "​With other neighborhood gardeners, I helped turn a neglected corner near the railroad tracks into a little oasis and pollinator-friendly garden – don't mind the daffodils – as the season gets rolling we have plenty of milkweed varieties, liatris, purple coneflower, and catmint, as well as spirea bushes."